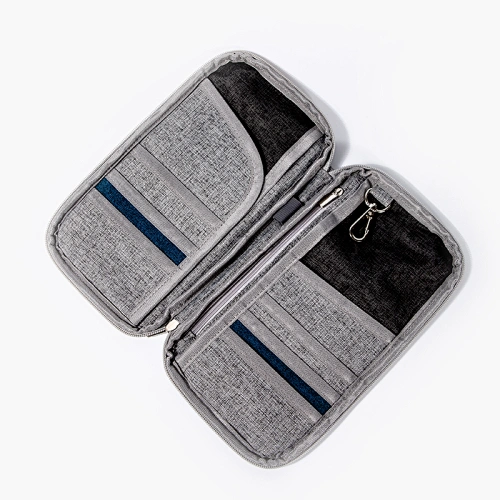 Multi-Purpose Portable Travel Ticket Holder
price
US $2.50 - US $3.00 / pieces
Keep your travel essentials organized with this versatile ticket holder. Perfect for business trips or vacations!
Looking for a travel companion to store all your important documents and identification cards? Look no further than our Multi-Purpose Portable Travel Ticket Holder! This handy wallet is made from high-quality materials that are durable and long-lasting. It has multiple compartments to store your travel essentials, including your passport, tickets, boarding passes, credit cards, cash, and more. The compact size makes it easy to carry in your purse or pocket, so you can access your documents quickly and easily when you need them. With its sleek and stylish design, this travel ticket holder is perfect for business travelers, students studying abroad, or anyone who loves to travel. It will help you stay organized and stress-free on your next adventure. Say goodbye to rummaging through your suitcase for important documents - use our Multi-Purpose Portable Travel Ticket Holder instead!
This portable travel wallet is perfect for organizing your travel essentials such as passports, travel tickets, currency, credit cards, and ID cards. It features multiple compartments and pockets to keep everything in order. Made with high-quality materials, it is durable and water-resistant. Its compact size makes it easy to carry. Great for business trips, vacations, and everyday use. Say goodbye to the hassle of searching for important documents and welcome an organized and stress-free travel experience.