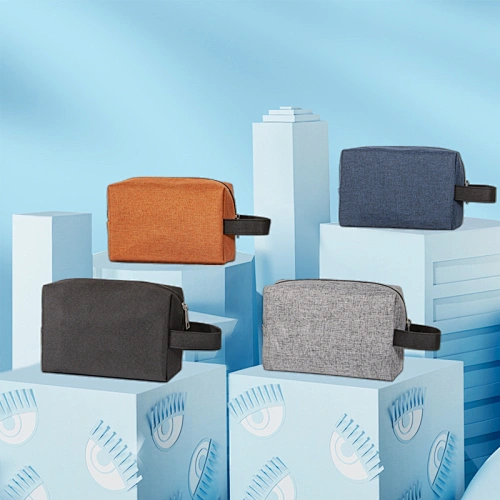 100% Polyester Designer Customized Color/Size Travel Cosmetic Bag Women Handbag
price
US $1.50 - US $1.80 / pieces
This cosmetic bag handbag is the perfect solution for women who need to carry their makeup and essentials with them on-the-go. Made from 100% polyester and customizable in both color and size, this bag is a must-have for any fashion-conscious woman.
Keep your cosmetics organized and accessible with our 100% polyester designer travel cosmetic bag women handbag. The sleek design and customization options make it a stylish and practical accessory for your next trip. With multiple compartments and pockets, you can easily store your makeup, skincare products, and accessories. The durable and lightweight material ensures it can withstand the wear and tear of travel. Whether you're taking a weekend getaway or a long vacation, this travel cosmetic bag will make packing a breeze. Say goodbye to cluttered makeup bags and hello to organized luxury.
Our personalized travel cosmetic bag is a must-have for anyone who loves to travel. It is made from high-quality materials that are durable and easy to clean. The bag comes in customized sizes and colors to suit your needs, and it can easily fit into your luggage or handbag. With its multiple compartments, you can organize your makeup and beauty essentials in different sections, making it easy to find what you need. The bag is lightweight and portable, making it perfect for carrying around with you when you're on-the-go. Whether you're traveling for business or pleasure, this travel cosmetic bag is perfect for keeping all your beauty essentials organized and accessible. With its stylish design and customized options, it's a must-have for any beauty lover. Say goodbye to messy and disorganized cosmetics with our travel cosmetic bag!