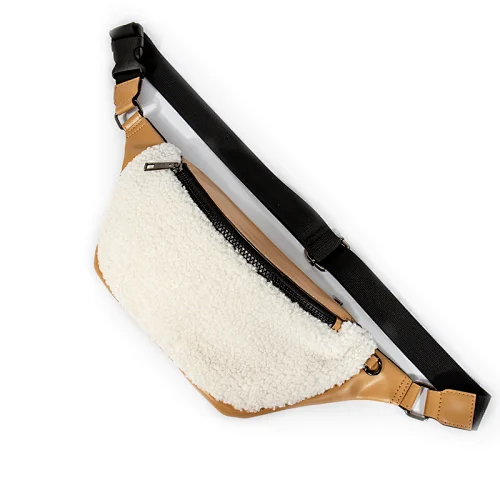 Fashion Cute Custom Winter season Sports Sherpa Fanny Pack Chest Crossbody Fluffy Bum Bag Waist Fleece Belt Bag
price
US $3.10 - US $3.50
Fashion Cute Custom Winter season Sports Sherpa Fanny Pack Chest Crossbody Fluffy Bum Bag Waist Fleece Belt Bag
Fashion Cute Custom Winter season Sports Sherpa Fanny Pack Chest Crossbody Fluffy Bum Bag Waist Fleece Belt Bag
The Fanny Pack Chest Crossbody Fluffy Bum Bag is made of high quality PU leather and Artificial wool ,suitable for autumn and winter season.
The Sports Sherpa Fanny Pack straps is adjustable , size 33*8*15cm,The design of the internal compartment divides the originally large-capacity space in a well-organized manner, allowing you to easily classify items.
Great for sports, work, commute, traveling, shopping, dating etc. Ideal gifts for your families and friends.